Holy Hour at Holy Rosary
Come join Father Chuck Huck and Deacon Gary Hager for a Holy Hour.
During the second and fourth Sundays of every month, our church leaders hold a Holy Hour at 3:00pm. All are welcome to join as we admire and adore Jesus. Spending an hour in Eucharistic adoration in the presence of the blessed sacrament can bring you closer to peace. Please feel free to bring a friend or loved one that is in need of a spiritual revival. The hour will end with benediction for all attendees.
Spend the hour in silence to experience the presence of God who lives within your heart.
Use this hour to pray to Jesus
Spend an hour in adoration and just spend time with Jesus.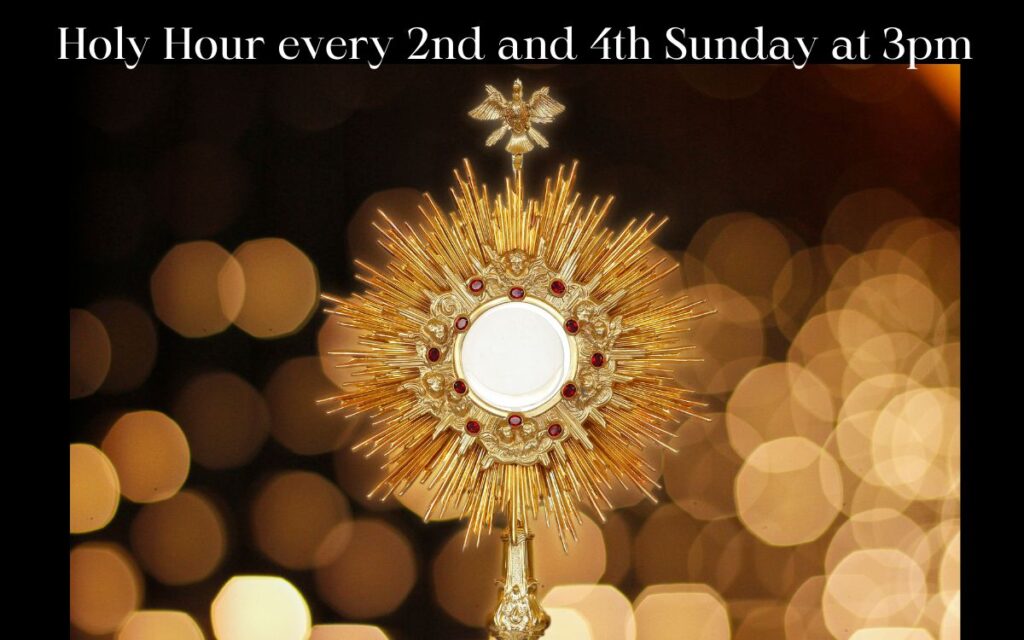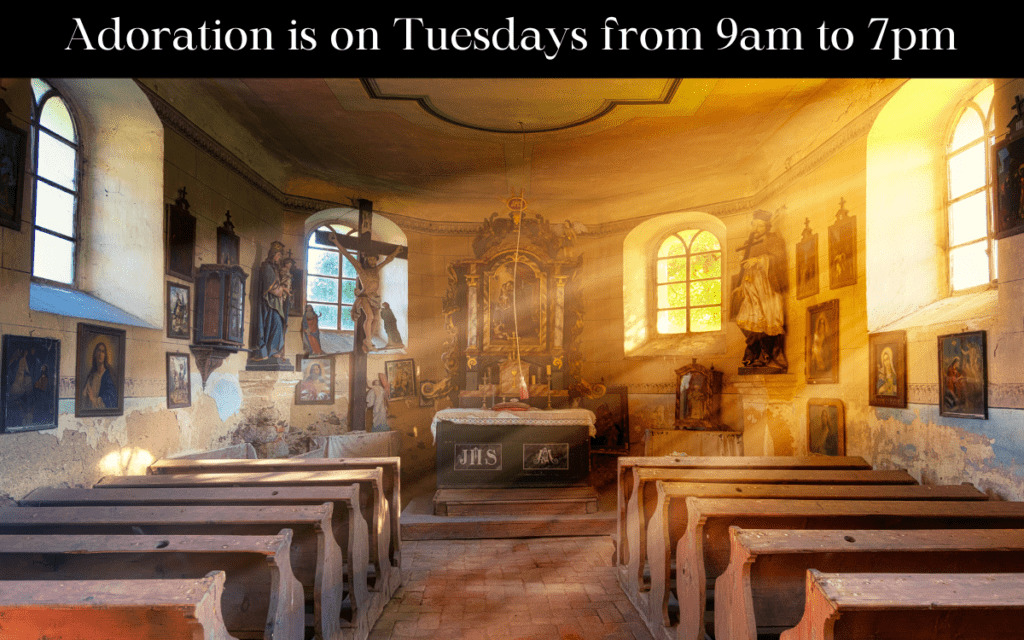 Adoration of the Blessed Sacrament
Every Tuesday, Holy Rosary offers adoration from 9:00 am to 7:00 pm. All are welcome to sit in silence and be with Jesus. We are blessed to with the opportunity to spend a day with Jesus. To sit in the presence of the son of God is as noticeable as if you were to sit in the sun all day. The Holy Spirit will radiate from you as you spread peace, love, and joy to those who are near. If you find yourself thinking that attending church once a week is enough, we deeply recommend trying an hour or thirty minuets of adoration once to experience how close you can become to Jesus.
Monthly Mercy Hour With Bishop Cozzens
Throughout the year, Bishop Cozzens will lead monthly Mercy Hours across the diocese. Mercy Hours are services of healing for marriages and families. -married, single, divorced, widowed – every person belongs to a family and has a place in this experience. Mercy Hours include exposition/adoration of the Blessed Sacrament, a talk by Bishop Cozzens, prayers and intercessions, music and prayer stations all culminating in an intimate moment of a Eucharistic encounter offered for you as an individual, a couple or as a family. For more information visit Crookston.org/revival.